Philosophy
Since the day our company was founded, kößler technologie's aspiration has been to fulfil our customers' expectations fully and completely. We have achieved this through the commitment and efforts of our employees. Our precision, innovation and reliability is based on a harmonious corporate culture that always keeps one eye on the people behind the competence.

Our employees have carried and characterised our corporate philosophy. Without this connection, the development and growth of kößler technologie would not have been possible. The employees "are" the company.

In order to be able to guarantee the efficiency and supplier reliability for our customers, our company insists on a sustained corporate policy. The focus remains on optimising internal structures and processes as well as on clever expansion.
Nearly 50 years of kößler technologie also prove the permanent further development of our company's internal quality demands.
Our customers should always be able to rely on this striving for efficient project management and fault-free production. This is why the innovative force and excitement of our employees is the main focus of our company's development. The perfect interaction of their competences generates the innovative approaches that aim to optimise the efficiency of our production processes.
Fun at work encourages a sense of responsibility and a wealth of ideas. Both form the basis of the kößler technologie innovative advantage.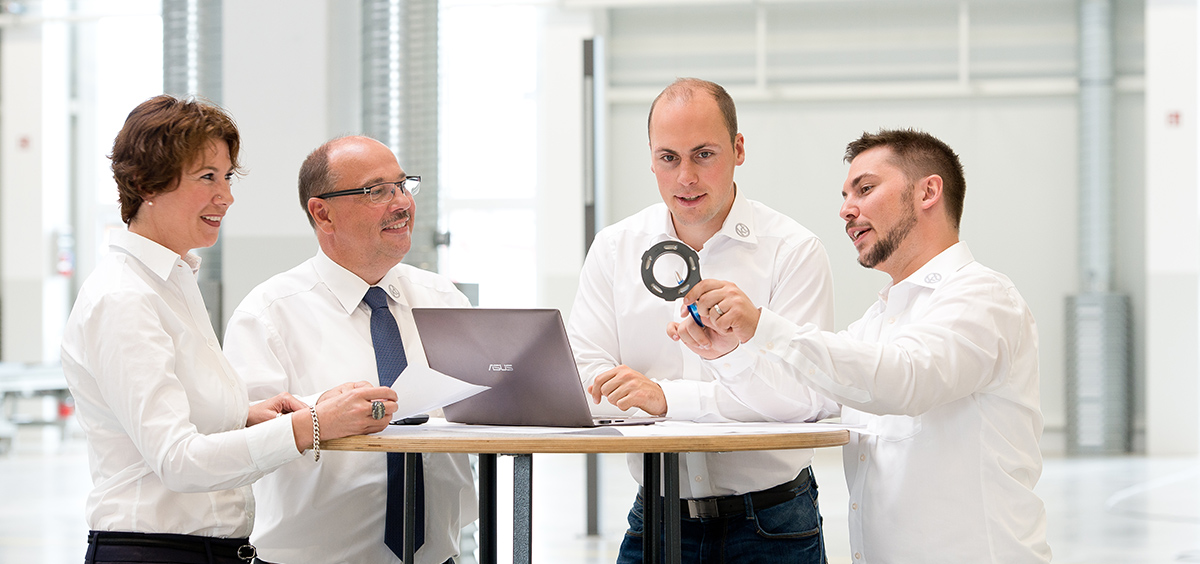 Our new production hall

Giving the future new space

With the construction of our new production hall, we have doubled our production area, thereby investing above all in space for new ideas and technologies of the future.

Parallel to the integration of a forward-looking lean management, we have already established systems such as the driverless transport system and "bin-picking". As a result, we guarantee: maximum quality and highest supplier reliability with the shortest lead times and reasonable costs.

Production redefined.
Individual, modular, economic